A new fire or stove should not be an impulse purchase, there are many things to consider to make sure you make the right decision for you and your home.
The first thing you'll want to consider is the fuel type. Are you looking for real, dancing flames of a woodburning appliance, or do you want convenience and instant heat from gas? Or you may want spectacular colours and LED lighting from an electric stove or fire.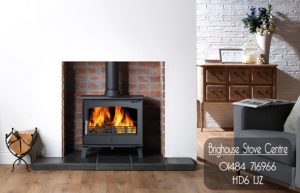 Fuel Types
You have the option of two types of solid fuel stoves and fires. The wood burner that only burns logs or multi fuel that burns either logs or smokeless fuels. Real fires create a cosy atmosphere, perfect for cold winter evenings. Plus there is a wide variety of styling options available, it's no surprise that many UK homeowners are opting for the stoves and open fireplaces. Bolstering aesthetics, wood fuel for these appliances is widely appreciated to be an eco-friendly option. Virtually carbon neutral, wood burning stoves and fires make an attractive choice for the eco-conscious homeowner.

Gas Stoves and Fires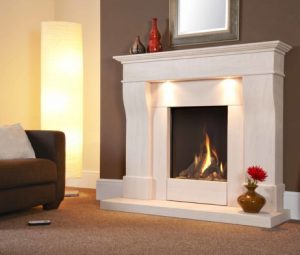 If you're considering gas, the very latest gas stoves and fires boast fuel beds that are almost indistinguishable from real wood burning fires. There are many designs to suit both traditional and contemporary home styling. With just the touch of a button, you can instantly bring a gas stove or fire to life, offering high heating performance uncompromised by design.
Electric Stoves and Fires
The main benefit of electric fires and stoves is that they are convenient to use and easy to install. They provide instant localised heat, only requiring a standard three-pin plug socket. There are so many beautiful designer electric fires that create a striking focal point while being installed almost anywhere in the home.

Heat Output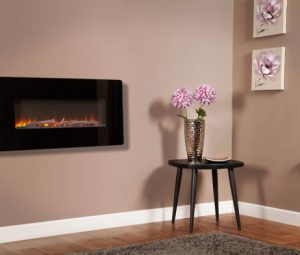 You will also need to consider the heat output you require for your home. You can do this by bringing your room measurements into our fire and fireplace showroom, along with pictures of where you would like your new fire to go.  This will enable us to provide informed advice on what heat output you need to warm your home.