The Collection by Michael Miller: Your Questions Answered
What are the benefits of a top of the range gas fire?
Immediate heat
Once switched on, a fire from The Collection by Michael Miller Macclesfield will heat your room rapidly, making it cosy and comfortable in no time.
Focal style
Providing an impactful and attractive centrepiece to any room.
Low maintenance
No more laying the fire, storing wood, or clearing out the ashes; gas fires need regular servicing, and very little else.
Long term economy
Despite the initial outlay, a fire from The Collection by Michael Miller Macclesfield will save you money in the long run, with lower running costs and energy bills.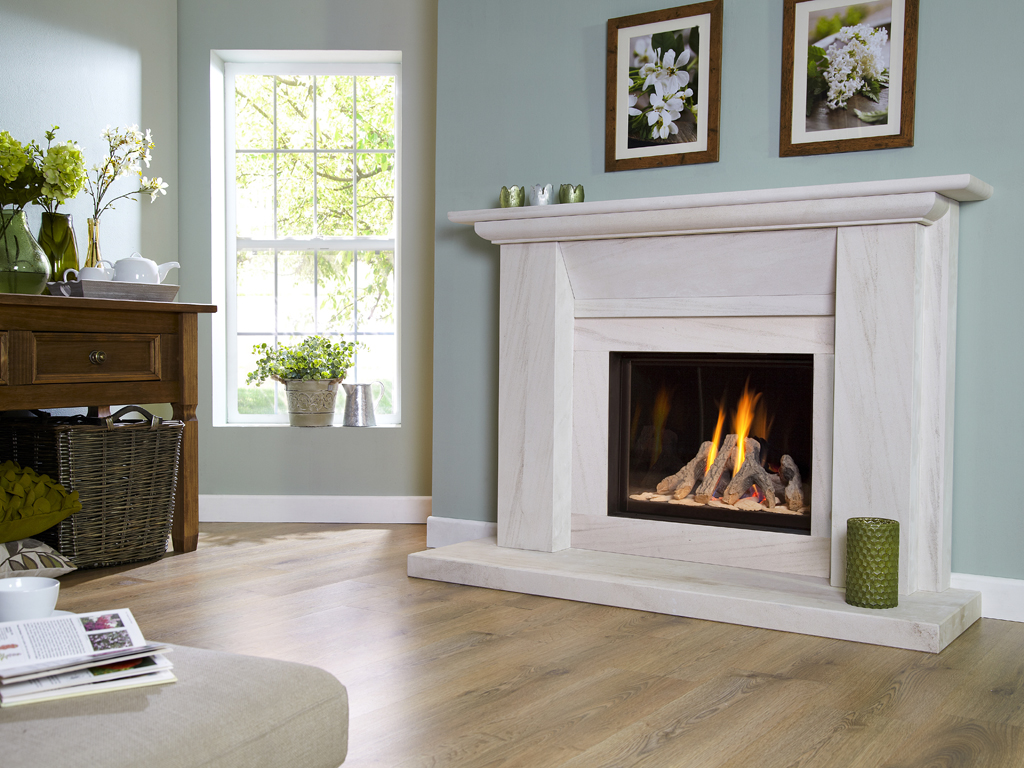 What are the options?
Avelli Illumia Gas Fire Suite
A classic design with decorative halogen lights, realistic log fuel bed, and multi-functional remote control, this range combines elegance and tradition for a smaller space, giving up to 6.2kW heat output.
Boticelli Suite with Florentine Gas Fire
Featuring classically styled Portuguese limestone surround with a choice of black enamel of brick back liners, this range provides up to a staggering 80% fuel efficiency.
Florentine Wall Mounted Gas Fire
A hole in the wall gas fire with a choice of enamel or rustic brick effect back, this range offers subtle style and understated elegance for any room.
Glimpse Duplex Gas Fire
The stunning two side view with a choice of left or right versions makes this member of The Collection by Michael Miller Macclesfield the ultimate in contemporary style.
Are they worth the money?
Each of the models in The Collection by Michael Miller Macclesfield are covered by a 25 year comprehensive guarantee, giving you peace of mind.
Every fire is the result of a refined design and manufacture process that ensures exemplary quality every time, including innovative energy efficiency technology to give you the best performance possible.
For the only showroom that has the entire Collection by Michael Miller Macclesfield on display, visit the Fireplace Studio Brighouse's website today for more information. Offering unbeatable prices, superior quality, an unrivalled dedication to customer service, and a massive range of gas and open fires, the Fireplace Studio can cover all of your fireplace needs in one convenient location.