Why Should You Install Fires in Your Home?
Conveniently located in Brighouse, we supply fires to Wakefield and the surrounding areas. We have found that in the age of central heating, it's common to find homes where the fire has been removed or in newer homes, never built in in the first place. However, more and more people are choosing to have fireplaces reinstalled in their home. So here we look at why fires are becoming increasingly popular.
They are Easy to maintain
Homeowners in Wakefield and surrounding areas will have found that fires are easy to maintain. They can be inspected every year by a qualified expert to keep it safe, but apart from that, all you'll have to do is surface clean it occasionally, just as you do with the rest of your furniture.
heat only the room you're using
If you're looking to save money on heating your home in the winter, a fire could be the way to go. Rather than turning on the central heating as soon as the temperature drops, you can instead light the fireplace in the room you use most. That way you're not heating rooms you're not using, and you're enjoying the ambience of the fire.
increase the value of your home
As is becoming obvious now, fires Wakefield are something that house hunters are looking for when they're viewing homes. If you're looking to sell your home, or even if you're just interested in raising the value of your property, installing a fireplace could be the way to go.
We have a huge range of fires to choose from, and experienced, professional installers who'll provide site surveys free of charge to you. Pop into our showroom based in Brighouse, just follow the A638 from Wakefield to view our range of fires.
Or complete the form below with your query and a member of our team will get back to you as soon as possible.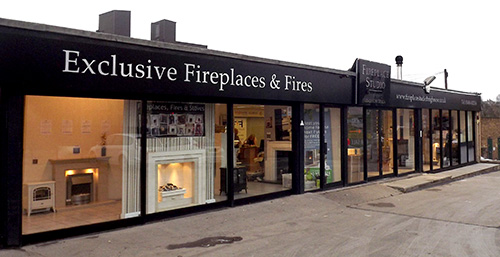 Fireplace Studio Brighouse
Old Crowtrees Garage,
Huddersfield Road,
Brighouse,
HD6 1JZ
T: 01484 402336