Are you looking for Fires Mirfield?
There are many reasons why people decide to install a fire in their home. New and renovated houses are less likely to come with a fire, so installing one yourself is a great solution if you're looking to heat up your home. Although modern homes come with central heating, fires add an extra element to a room.
Fire Maintenance
A fire requires very little maintenance. A clean is needed every now and then, as you would with any item of furniture in your home. It's wise to bet your fireplace inspected annually to make sure its safe. But apart from that, that's all the maintenance required!
Heat only the room you use the most
Zone heating can save you money because you can light the fire in the room you use the most and turn off the central heating in the rooms you are not using. This will save money on heating bills.
Increase house value
Investing in a fire can increase value, not only for you as you'll enjoy your home more, but when you're selling your home it can increase value too.  A fire is a focal point in a room and this will appeal to potential buyers. We have had customers from Mirfield and Brighouse who have chosen to install fires to add value before they sell their home.
Have a look at some of our installations before you decide to invest in a fire in your home.
We have a huge range of fires Mirfield to choose from, and experienced, professional installers who'll provide site surveys free of charge to you. Call today and get the cosy home you've always wanted.
Or Fill in the form below with your query and a member of our team will get back to you as soon as possible.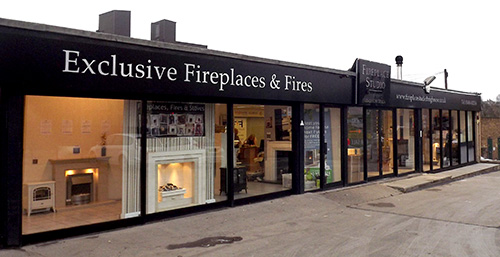 Fireplace Studio Brighouse
Old Crowtrees Garage,
Huddersfield Road,
Brighouse,
HD6 1JZ
T: 01484 402336