Why You Should Install Fires Barnsley in Your Home
It's not as common anymore to find a new or renovated home with a fireplace. The traditional feature has been replaced with central heating. We have found that more people are choosing to install a fire and fireplace in their home. We have seen a spike in demand for fires in Barnsley and the whole of Yorkshire. Here we explore why people are choosing to install fires in their homes.
1. They are Easy to maintain
Most modern fires are very simple to maintain. All you would need to do is keep the fire clean, just like you would any item of furniture in your home. It's important to have your fire inspected every year by a qualified expert to keep it safe.
2. You can zone heat your home
If you tend to spend the majority of time in one room in your home, having a fire installed in that room will allow you to make that room warm and cosy whilst saving money on your heating because you don't need to heat rooms that you're not using.
3. A fire can increase the value of your home
Fires are very popular these days. Houses with a fire will appeal to house hunters more and could add value to your home. So if you're selling your house in Barnsley, Brighouse or the rest of Yorkshire, it's wise to think about installing a fire as an improvement that will help you to sell your property.
If you think a fire is right for your home, get in touch with The Fireplace Studio Brighouse. They have a huge range of fires Barnsley to choose from, and experienced, professional installers who'll provide site surveys free of charge to you. Call today and get the cosy home you've always wanted.
Our team are always happy to help and answer any questions you may have. Fill in the form below with your query and a member of our team will get back to you as soon as possible.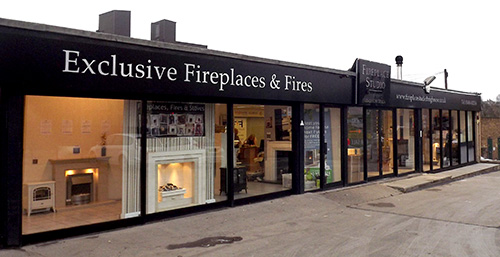 Fireplace Studio Brighouse
Old Crowtrees Garage,
Huddersfield Road,
Brighouse,
HD6 1JZ
T: 01484 402336