Fireplaces Leeds
A fireplace is a home feature that can become a focal point of any room. As well as keeping a room warm and toasty, they also help finish a room and make it feel homely. Here at The Fireplace Studio Brighouse, specialist retailer and installer of fireplaces Leeds and surrounding areas we can help you find the perfect fireplace for you. Here are just a few benefits of the fires and fireplaces we stock.
They create ambience in your home
Fireplaces are a staple of winter weather. What's better than coming home, lighting the fire, and curling up in front of it with a mug of hot chocolate? Whether you choose a gas or wood burning fire, the flames will create a wonderful ambience in your home.
Ease of use
The joy of most modern fireplaces is that they are so simple to use. All you have to do is flick a switch, and you'll have flames and a comfortingly warm room in no time.
They create a beautiful focal point
When decorating a room, sometimes you want to include a focal point to pull all of your design features together. Fireplaces are a great way of doing this, as they combine a practical heating element with elegant and beautiful design.
They're easy to maintain
With most fireplaces, there's very little you need to do to keep them working and looking their best. A technician can inspect it once a year to make sure it's working correctly, then all you have to do is surface clean it when required. What could be easier?
If you're looking for quality and affordable Fireplaces in Leeds and throughout Yorkshire and the UK, contact our friendly and experienced team on 01484 402 336 or visit our stunning showroom, which is conveniently located 10 minutes from Leeds.
We currently stock some of the highest quality fireplaces in Leeds and surrounding areas from brands such as Michael Miller, Bellfires and Elgin and Hall. Our network of professional installers area located throughout Yorkshire making it as easy as possible for you to have your perfect fireplace in Leeds or surrounding areas installed.
Our team are always happy to help and answer any questions you may have, please fill in the form below for more information: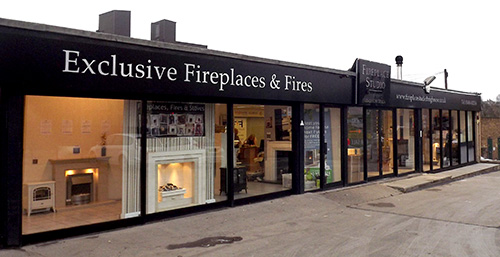 Fireplace Studio Brighouse
Old Crowtrees Garage,
Huddersfield Road,
Brighouse,
HD6 1JZ
T: 01484 402336