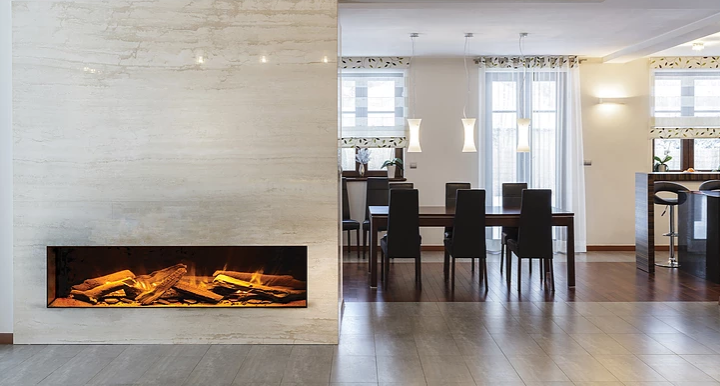 Evonic fires are one of the most popular electric fire ranges that we are proud to supply. Their range of fires offers some of the most realistic LED flames on the market. Part of the CK Fires Ltd family, Evonic is situated just outside the birthplace of William Shakespeare, Stratford-upon-Avon on the banks of the river Avon.
Within the Evonic fires range there is a substantial choice of flame pictures; choose a low energy LED or there latest award winning LED evoflame. Now available across most of their appliances the evoflame makes their already stunning fires even better. However, if you're unsure whether the fireplace you want can have the evoflame. Don't worry pop into our stunning showroom or call 01484 402336 and we will guide you through the range and what can be achieved.
The evoflame from Evonic fires is available with an optional multi-functional remote control, this allows you to fully operate the fire from the comfort of your sofa or armchair. Additionally, you can even control the over bed illumination system and heat settings.
CK Fires are constantly developing and striving for perfection to create the best electric fires available. Part of the Evonic fires evoflame range the e-series module is something special. It is currently their most technically up-to-date range and is powered by their latest LED lighting technology. The simplicity of their products enables absolute freedom to create and design individual feature fireplaces that are truly amazing.
Choose the effect size of your fire, from 600mm to 1500mm. You can also decide whether you would like a two or three sided glass model. The possibilities are almost endless. All Evonic fires come standard with a dimmable remote control, hand painted ceramic logs with the added realism of vermiculite and embers, finished with stunning over bed illumination systems.
What makes Evonic fires so special? It's the stunning effect from their market leading LED flames that gives the impression of a deep and rich natural flame. The hot ash effect fuel bed via its unique reflectivity is something truly stunning. The flame picture which is produced from LED's can provide up to 50,000 hours of run time. The heat is fully adjustable through the high and low settings on the remote control and can output an impressive 2kw of heat output when turned on full.
If you're thinking about purchasing a fire from the brilliant Evonic fires range, please feel free to contact our knowledgeable for advice on 01484 402336, info@fireplacestudiobrighouse.co.uk or complete the form below and one of our team will call you back. Alternatively, visit our stunning showroom to see the range of Evonic fires in action.
[two_third class="" last="no" ]Our team are always happy to help and answer any questions you may have, please fill in the form below for more information: [contact_form name="contact"] [/two_third] [one_third class="" last="yes"]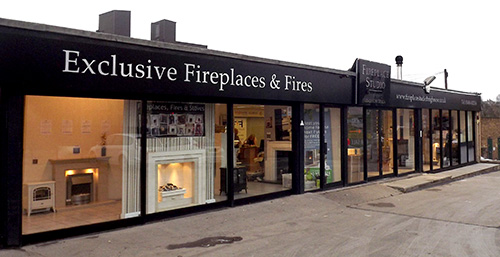 Fireplace Studio Brighouse
Old Crowtrees Garage,
Huddersfield Road,
Brighouse,
HD6 1JZ
T: 01484 402336[/one_third]