There are many reasons why you might be thinking about installing an electric fire in your home. If you're looking to create a cosy and comfortable atmosphere, a fire is a perfect addition to any room. Dimplex electric fires come with a range of benefits all at the flick of a switch. Their fires are really easy to install without the extra cost and constraints of flue and gas connections.
Dimplex fires come in all kinds of designs from traditional to ultra modern, with a fire to suit every room and every budget.
Dimplex Display and Demonstrate at the Fireplace Studio Yorkshire
Display and demonstrate gives you the option to view a selection of Dimplex fires at selected retailers. We are proud to be one of those retailers. We stock fires from the popular Opti-Myst and Opti-V range of fires
Opti-Myst Fires
Opti-Myst fires look deceptively real. Dimplex have used ultrasonic technology to create a fine water mist. The myst reflects the light as it rises up through the wood or coals, creating an illusion of flames and smoke. Below are the Opti-Myst fires we have on display in our showroom.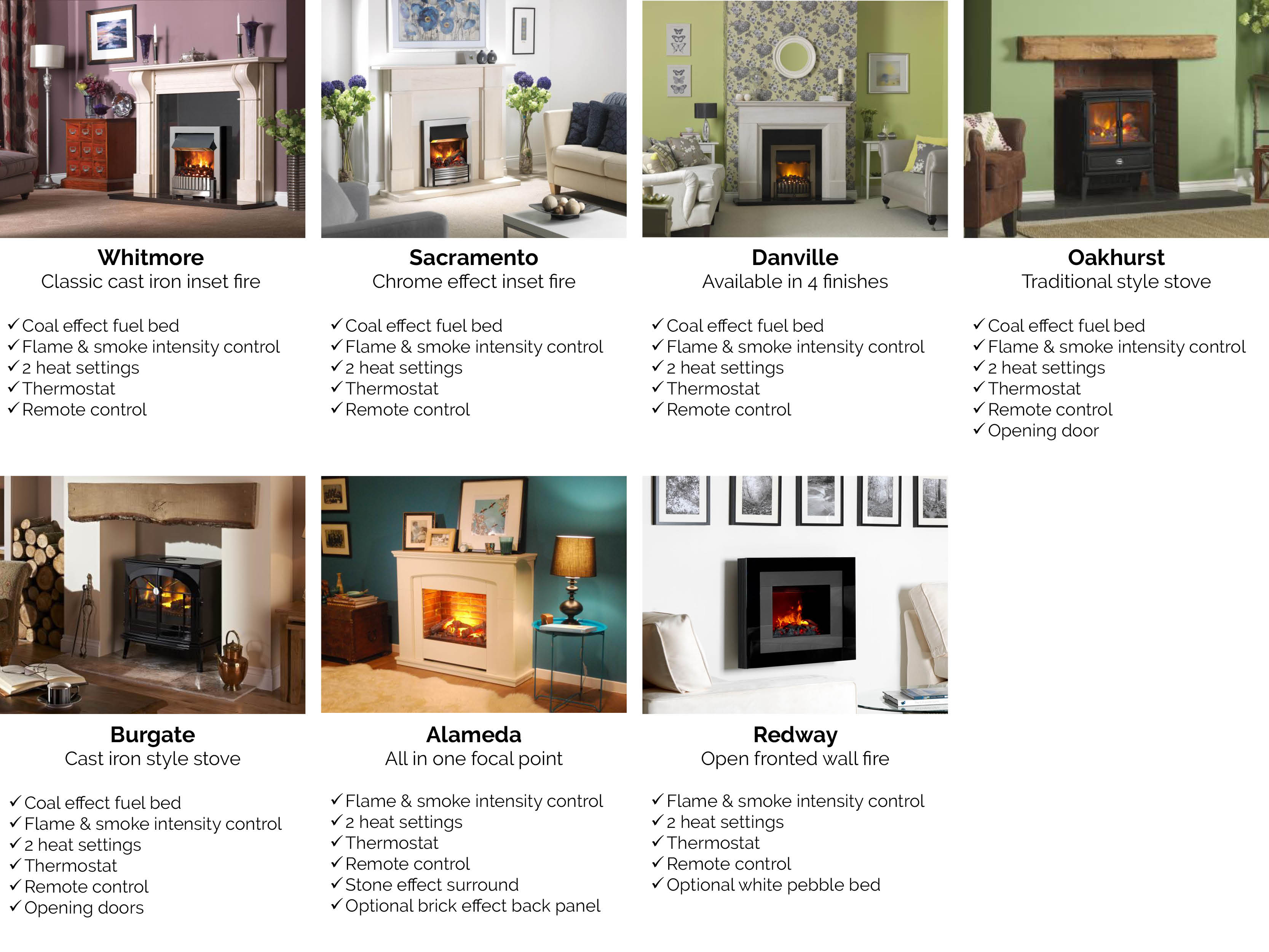 Opti-V Fires
Dimplex use the latest high definition TV technology to create flames and sparks in their Opti-V virtual fire experience. View the Opti-V range below.


If you want to view our range of fires and fireplaces, please visit our showroom. We are open from 10 – 4.30 Monday to Saturday and 10 – 4pm on Sunday.