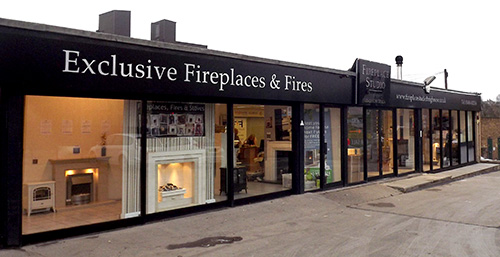 You may be thinking about a new fire or fireplace now the cold dark nights are settling in. Here at the fireplace studio, we offer professional installation from our 6 teams of dedicated fitters, all regulated by Gas Safe and HEATS. Our comprehensive full building service is available for the whole of West Yorkshire.

Here we look at the benefits of getting your new fire and fireplace installed by professionals:-
Time.

If you were carrying out an installation by yourself or in a small team it is very time consuming, there's no way to know what problems might occur throughout the process. Our team of installers are all qualified tradesmen with years of experience. This means they can problem solve quickly on even the most challenging installations.

Building Regulations.

An engineer will carry out an initial site survey free of charge and on completion of works we will provide you with relevant certificates in line with building regulations.

Customer reviews.

As a company, we recognise the importance of customer care and feedback. We hand out evaluation forms on each installation to assess how we have performed.

Not only does the feedback help us to improve our service. But new customers can read the feedback for themselves before embarking on a new fire or fireplace installation. Plus we always encourage before, during and after photographs on our fits. The pictures together with our numerous evaluation forms can be viewed in our albums in the showroom.
As a team, always endeavour to try and offer the best possible service for our customers. It's really important to us to know our customers are pleased with the end result.
If you're thinking about a new fire or fireplace, visit our showroom and view our extensive range. Why not take advantage of our 0% finance offer and spread the cost with no interest to pay.
If you'd like to know more about our professional installation service or our 0% finance offer, call us 01484 402336 or pop into our showroom located on Huddersfield Road, Brighouse.