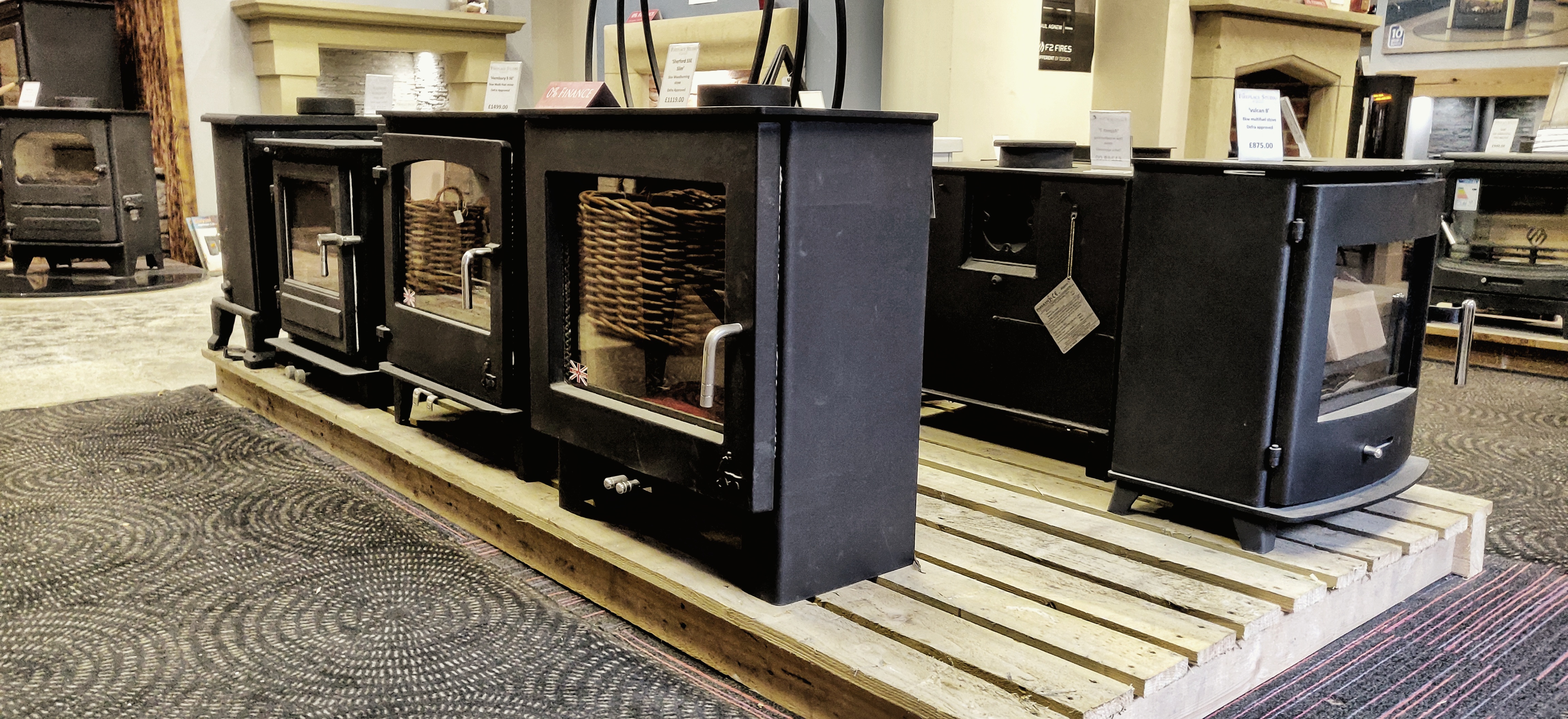 Fireplace Studio Brighouse opens new stove division at the Brighouse Stove Centre
Fireplace Studio Brighouse is delighted to have acquired the Brighouse Stove Centre as our dedicated stove division.
Our new showroom on Huddersfield Road, Brighouse, is packed with the finest stoves, including woodburning stoves, multi-fuel stoves and accessories.
The biggest names in stove innovation
At our stylish and welcoming showroom, the home of Fireplace Studio Brighouse's specialist stove division, visitors can feast their eyes and meander around the most stylish of stoves, made with the latest stove innovation by the leading brands including Bellfires, Hunter Stoves, Burley, Barbas, Esse, Carron, Franco and more.
Once you find the stove you are looking for in our stunning showroom in West Yorkshire, you can arrange to have your brand-new, top quality stove fitted by our experienced team of stove installers.
Stove accessories
Woodburning and multi-burning stoves can be brought to life and made safer, more reliable and functional with the right accessories. For example, stove fans are a great addition to a woodburning, blowing warm air around a space.
As well as being full of quality stoves from leading names in stove manufacturing, the Brighouse Stove Centre is fully stocked with a complete range of accessories for stoves, including stove fans, logs, coal buckets, companion sets, fire guards and much, much more.
The rising popularity of woodburning stoves
Due to rising costs of other fuel and forms of heating, not to mention the cosy ambience they create and their environmentally-friendly attributes, it's hardly surprising woodburning and multi-fuel burning stoves have seen an incredible rise in popularity in recent years.
If you're wanting to reap the benefits and kit your home out with a high-quality stove made by a prestigious and credible leader in stove manufacturing, then visit the stunning Brighouse Stove Centre in Brighouse and discuss your stove requirements with our friendly team of woodburning and multi-fuel burning stove experts.
The Brighouse Stove Centre has free on-site car parking for up to 30 cars. Enjoy a warm welcome by Fireplace Studio's knowledgeable team at the Brighouse Stove Centre, our newly-required specialist stove division.
Call 01484 716966 for more information on what you can expect at the Brighouse Stove Centre, one of the biggest and best stove outlets in the UK.