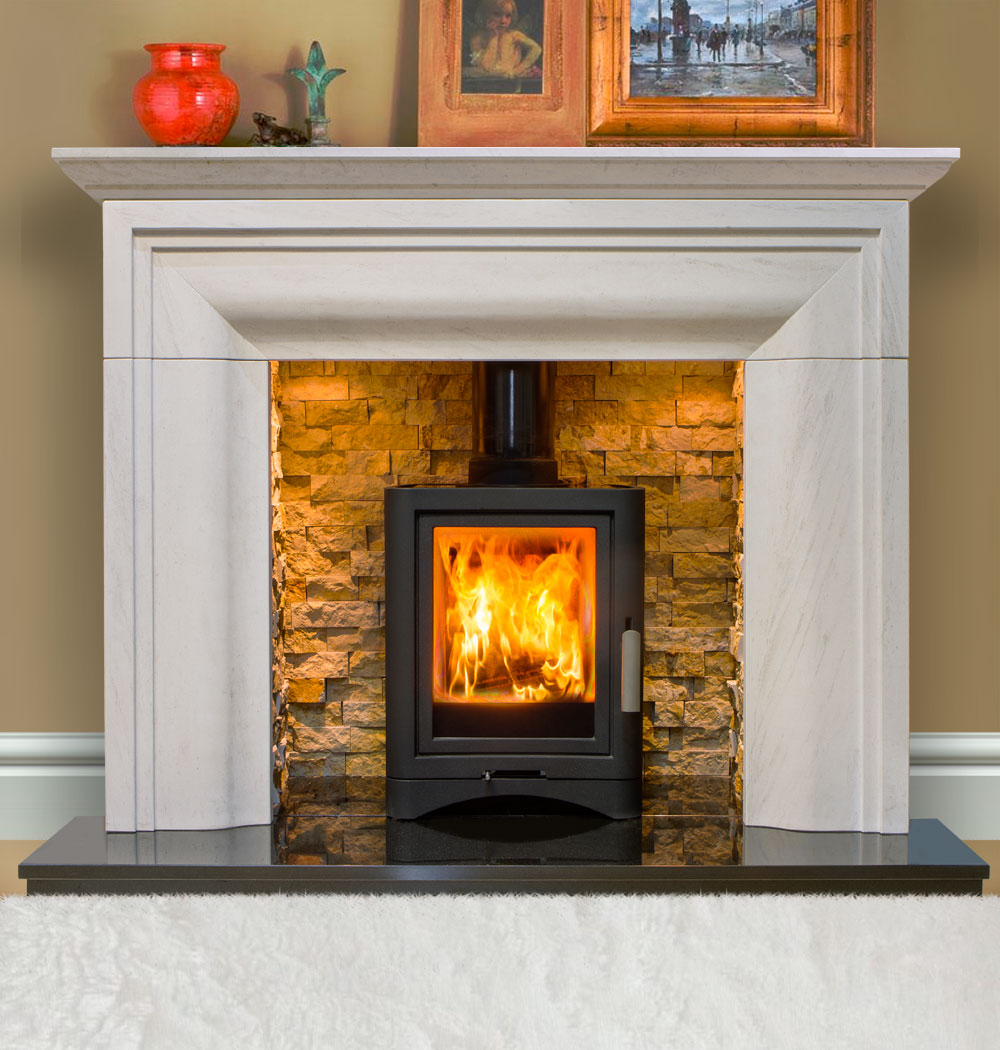 Electric Stove or Wood Burning Stove?
Wood burners and electric stoves are two very different fireplace solutions. There are many differences, from the way they are installed and the kind of atmosphere they will create in your home. Of course, they function very differently too. But the most important question often is, how effectively will they warm up the room they are in?
Choosing between the two is not easy, read on to see how electric stoves and wood burners weigh up against each other.
Fuel
Starting with the obvious difference between the two: the presence of fire itself. Anyone who desires real flames will most likely opt for a wood burning stove. But keeping that flame going requires fuel, something you don't have to worry about with an electric stove.
It doesn't cost an awful lot to buy firewood, especially if you can supply your own. But on those cold and often rainy days, if you're not prepared, going out in the cold to get more wood is not a very pleasant job.
The beauty of an electric stove is its simplicity. Just plug in and you're ready to go. But you would be left in the cold and dark in the case of a power cut! A cosy wood burner would keep you warm if this were to happen.
No chimney?
Many new homes or apartments do not have an operational chimney or flue, so an electric stove is a perfect solution. If you're desperate for a wood burning stove, you would have to commit to installing a bespoke flue system. Some properties do have old open fireplaces which have been bricked over, and reopening these can leave you with the perfect place for a wood burner. If you have an operational chimney, make sure that it is in good condition before installing a wood burner. Poor ventilation, broken flue lining or loose brickwork can be a major health hazard when combusting solid fuel, so have yours checked before making a decision (especially if your chimney hasn't been used in a while).
Heat output
The main job of either stove is to keep you warm. There is a difference in heat output between electric fires and wood burners, so your choice will depend on exactly how you plan to use a fireplace in your home.
An electric fire is perfect for zonal heating, but larger rooms may not feel the full effect if it's the only heat source. An advantage of freestanding electric fires is they can be moved around. If there's a certain part of the home that you want to target, all you need to do is plug the fire in nearby and turn it on. A convenient heating solution for any room in the home, electric fires might not be the most powerful, but they're no slouch either.
Once you've got a fire going, a wood burner is capable of producing significant heat for larger areas than an electric stove. You can keep the entire room warmer for longer once you've mastered the art of wood burning, and you'll definitely notice the difference during those harsh winter months.
Call into The Fireplace Studio Brighouse & The Brighouse Stove Centre to browse our selection of electric and wood burning stoves.